Italian Journal of Sociology of Education is a peer-reviewed academic journal published three times a year (February, June, October) and sponsored by the Educational Section of the Italian Sociological Association (AIS-EDU).
The journal aims at presenting up-to-date, state of the art theoretical and empirical studies concerning socialization, education, and educational institutions, enlarging and deepening the mutual knowledge and collaboration between Italian and foreign scholars within a broad global perspective.
The Journal is rated "A" by the Italian academic research evaluation agency (A.n.v.u.r.) for the following scientific areas: 14 c1 (Sociologia generale, giuridica e politica), 14 c2 (Sociologia dei processi culturali e comunicativi), 14 d1 (Sociologia dei processi economici, del lavoro, dell'ambiente e del territorio).
---
Call for Papers "Changing Values and Value of Universities and Research"
---
Image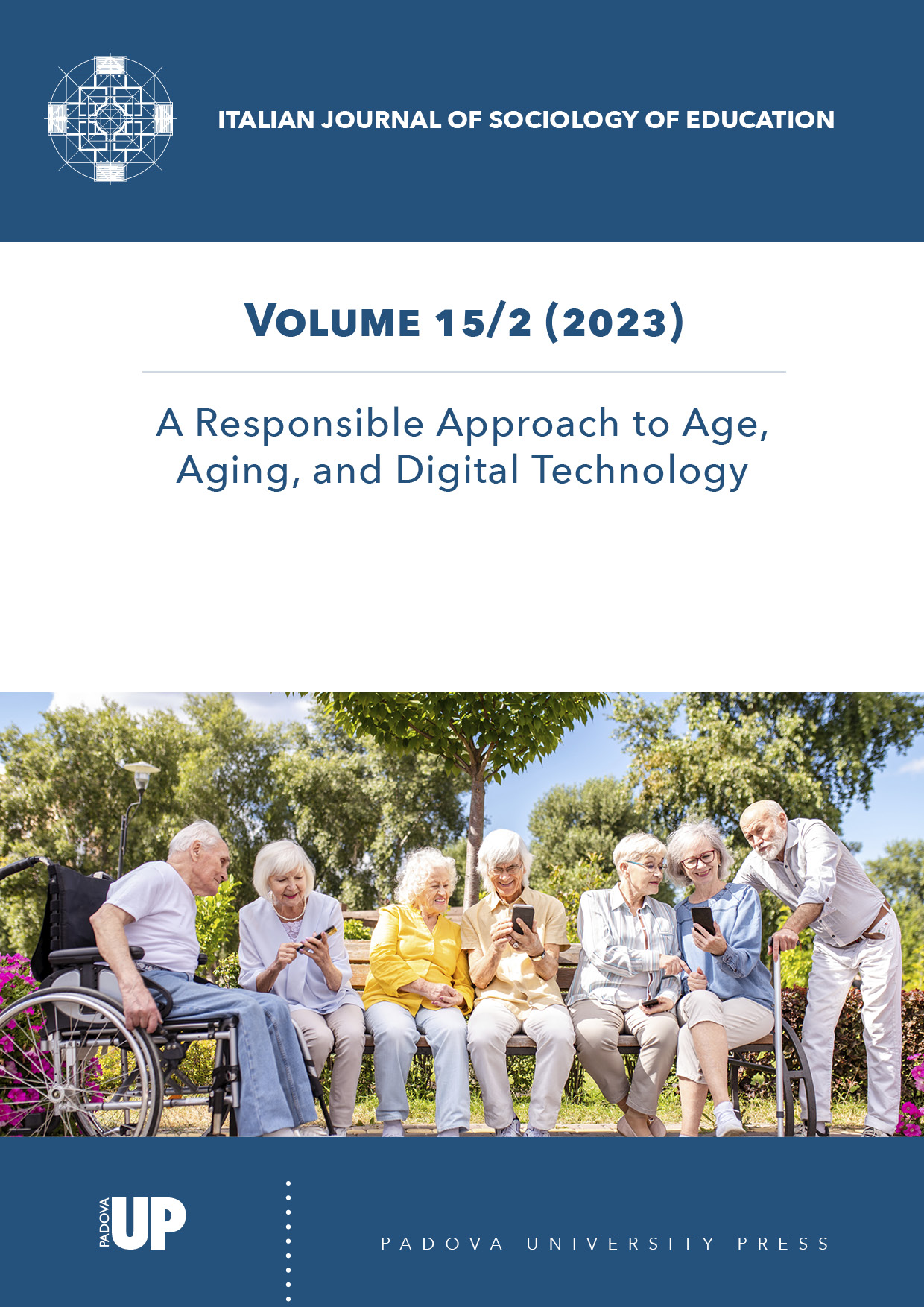 CURRENT ISSUE
July 2023
Age, Ageing, and Later Life. Digital Education for a Responsibly Engaged Perspective